The PeterCam-New & Improved
[ Home ] [ Site Map ] [ Site Search ] [ Back to last page ]
---
---
This page uses JavaScript with a CGI to refresh the cam images. If you don't have JavaScript enabled, or you don't have a JavaScript capable web browser (bummer!) you'll have to manually refresh the page to see the updated cam images.
Click on the image of your choice (or both!) for a remote window which allows you to continue surfing the web while the PeterCam automatically refreshes in its own window every 30 seconds! Using this option, you may also resize the PeterCam image to any size you like. Requires a JavaScript enabled browser.

All kidding aside, I thought I'd give this a try. It's nothing weird, just me in front of my computer. I started watching JenniCam and found it addicting! There is no sex or scripts, just what you see. There is no schedule, but when I'm home and online I'll try to have this active.
For those that want to know about the cams...
The cam on the left is a "3com Big Picture" (retail $180.00 about 14 months ago). It uses a capture card, and is installed in a "spare parts" 'puter running SuSe Linux. Andy wrote the scripts that do everything from taking the picture to uploading it to the website. Since it's running on a Linux box it is always up when I'm home.
The cam on the right is a "Intel USB PC Camera Pack" (retail about $49.00 last week). It's pretty cool too! Very easy to setup and use. It's installed on my main/play/production 'puter. (Which means a lot of reboots with Win98SE!) So it might be down for various reasons (like rebooting, system maintenance etc...). I use Webcam32 and it works fantastic!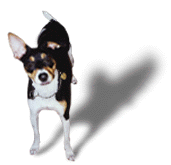 ---
[ Home ] [ Site Map ] [ Site Search ] [ Back to last page ]
Last Revised: 10/22/2000
Visitors to this page