Links
[ Home ] [ Site Map ] [ Site Search ] [ Back to last page ]
---
Websites that link to
PuterGeek.Com
These are all sites that you must visit! Not everyone who links to me will get on this page. Only these sites that are a help to the 'puter user, or by their content, are deemed by myself to be a valuable resource.
So I've done the weeding out for you. Come take a look and see what you think.
These are websites that have agreed to put up a link back to PuterGeek.Com and are websites that I happen to feel are a true help to the 'puter user.
The Footer is reserved for only the absolute best! To get on it, someone else will have to be removed.
---
This website comes from Peter Ericson who lives in Sweden. (His English is great too) His information is quite helpful. At first I thought his website was strictly for the newbies, but then Peter taught me something! His writing style is very comfortable and casual.

---
This website is tailored towards the beginner. Tob writes in a plain comfortable style. This is a website to watch, I expect him to really fill out his site.


A Beginner's Guide to Computers, Win95/98, Drivers, Downloads, Freeware, Helpful Sites, Manufactures Links, Helpful Tips
---
Here's another great website AND newsletter! Graham Wing is the webmaster of PCIN and his fine newsletter (in the top ten on InfoJump) has tips, news, and reader questions and answers! Take a look and signup for his newsletter....I did.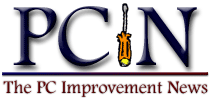 ---
This website is chock full of neat links and useful stuff!

There Is Something Here For Just About Everyone. Kidz And Family, Software, Send Digital Greeting Cards, Play Games, Win Cash, Email Tools, Tech Support, Search Utilities, Graphics, Health, Biz Promotion, Web Site Stuff, Office Tools......Lots More! All Categorized For Ya Below!
ALL FOR FREE!

We Update Frequently Too!


---
This is the only humorous newsletter I subscribe to! I always start the PuterGeek.Com Newsletter with a few choice items from this Newsletter.
Subscribe to the Web Manor Funnies E-mail listserv!
A weekly dose of contributions from over 7,000 current subscribers.
Along with a handful of humorous material, The Master also includes some serious notes to make you think and inspire you!
To subscribe, just send an e-mail to The Master asking to be included by clicking here
The Funnies is loosely censored so it is appropriate for everyone!
You can ask to be removed at any time (no hard feelings!).
---
The rest of the links on this page are simply links to friend's websites, newsletters I like, and a general mish-mash of interesting websites.
---
Links to friends and Family
Listservers
Unlike newsgroups, listserv lists are usually moderated,
have little or no Spam and stay on topic. Also the way they work is...
You join the list and choose topics.

Anything sent to the list in your topics gets emailed to you.

Anything you send to the list gets sent to everyone on the list (again by topic).
Email Newsletters
This is a daily, weekly, or monthly email newsletter that you sign up for.
Misc. Sites
---
[ Home ] [ Site Map ] [ Site Search ] [ Back to last page ]
Last Revised: 01/18/2001